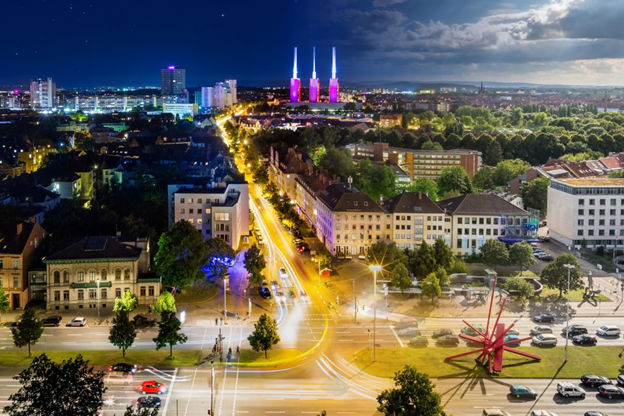 Rostock city is located in the northeastern part of Germany. It was once a major Hanseatic trading city and today, it has continued to attract tourists from across the world, thanks to its picture-perfect harbor, stunning white sand beach, and a fascinating history. Snuggled at the head of the Warnow River estuary, which is 13 kilometers south southeast of the Baltic Sea in Warnemunde, Rostock is without a doubt a top destination for vacationers. Featuring unique fun activities like a tour of the former prison or a fun ride on the historic train, you can expect an extraordinary holiday charm at this destination. In this post, we will share some of the top reasons why you must visit Rostock.
Rostock is the perfect destination to get in tune with nature. First is the huge Rostock Zoo, which houses about 4,500 animals from a total of 320 species that reside in an almost natural habitat. The zoo also features a living museum, called the Darwineum. The living museum houses about 80 species of creatures. If you are interested in the concept of evolution, you should take a trip to the Rostock zoo. Another exceptional destination is the Rhododendronpark. In summer, this park flourishes with vivid colors of the rhododendrons. The Botanischer Garten Universitat Rostock is another great destination to explore with about 10,000 species of plants, ponds, and a large greenhouse and herbarium.
Rostock is not without its own seaside resort. The stunning Warnemunde Beach features a 15-kilometer of fine white sand, naturist zones, beach sports areas, playgrounds, and barbecue areas. The beach is regarded as one of the cleanest and safest beaches in the whole of Germany.
One of the destinations where you can create memories is the Alter Storm harbor in Warnemunde. You can take a nice stroll towards the west part of the harbor and enjoy the picturesque views of the fishermen's house and colorful boats that are lined up at the quay. Many of the colorful boats are actually floating restaurants. Right in the middle of the city is the Neuer Market, featuring beautiful Renaissance-era merchant's stores that radiate the charm and richness of the historic culture of the people of Rostock.
Rostock, Germany is definitely a top tourists' destination. There are numerous places to visit and exciting things to do. Explore the beautiful architectural designs, historic museum, prison tour, and the nostalgic train ride of Rostock and create beautiful memories.