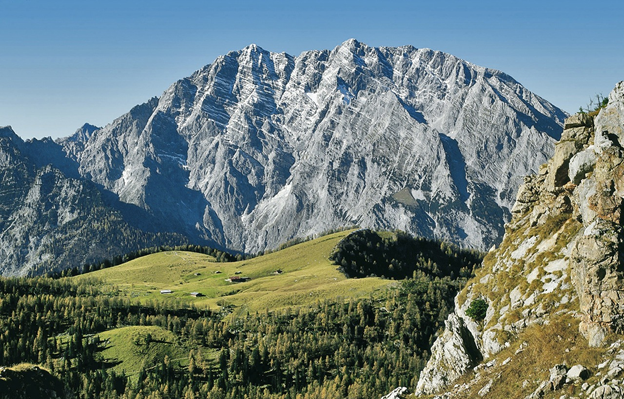 The Bayerische Alpen (called the Bavarian Alps in English) lures tourists to its arms both in the summer and winter. The mountains beckon to hikers, climbers, and mountain bikers during summer and there are numerous winter sports for active vacationers during the winter season. It doesn't matter the time you visit the Bayerische Alpen, there is always something for you to do in this amazing destination. Read on to learn more about top things you can do while your vacation in the region.
A Little Info about the Bayerische Alpen
Located in the south of Germany, the Bayerische Alpen is made up of beautiful forest and mountains. The highest mountain, the Zugspitze, is estimated to be about 2,962 meters and it's situated in the Wetterstein Mountains. Popular cities and destinations around this area include Oberammergau, Berchtesgaden, Oberstdorf, and Garmisch-Partenkirchen. If you are planning a vacation in Germany, the Bayerische Alpen is definitely a top destination to consider.
Top Summer Activities in the Bayerische Alpen
Whether you love hiking, climbing, or mountain biking, there is something to enjoy in the Bayerische Alpen. Let's look at some exciting things to do in summer at this region.
There are numerous hiking opportunities in the Bayerische Alpen. You can enjoy an exhilarating circular hike around Breitachklamm in the west of Oberstdorf. On this awesome path, you walk over the infamous Zwingstegon. As you walk along, right above you is the gorge and below is the roaring water of Breitach. Taking an invigorating walk through the gorge during the hot summer is especially refreshing because of the shades and humidity of the area.
In addition to hiking, you can climb the Engenkopf and move along the beautiful flower meadows. You don't have to worry about the distance; the 3.7 kilometers path features an excellent pathway. Note that you have to pay an entry fee at the Breitachklamm. For adults from 16 years, the fee is 4.50 Euros and 1.50 Euros for children from five to fifteen years. Other hiking and climbing attractions include:
A 4.6 kilometers walk through the Philosopher's Way
A 7.6 kilometers walk to the Watzmannhaus
A six-hour climbing of the Mittenwalder Hohenweg (it's about 15 minutes ride in the Karwendel cable car)
Other Outdoor Activities in Bayerische Alpen
Thanks to the many hiking trails, mountain bikers have a lot of routes to cover by mountain bikes. Apart from mountain biking, other outdoor activities to enjoy in the region include lake and bathing.
Conclusion
There are amazing things to do and enjoy in Bayerische Alpen. The next time you take a trip to Germany, consider checking some of these attractions out.